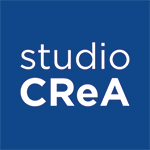 The firm has deep roots: since 1950 we have been helping our clients with administrative, tax, corporate and financial management.
Our typical clients are medium-sized companies, whether family run or belonging to multinational groups.
We have also accrued experience in other sectors, such as start-ups, academic spin-offs, foundations and audits for financed research projects.
The partners in our firm hold positions on the Boards of Directors, Boards of Statutory Auditors and Supervisory Bodies and act as External Auditors at a number of companies operating in a wide variety of sectors.
The firm supports companies operating in foreign markets and belonging to both listed and non–listed multinational groups, making use of specific technical and linguistic expertise.